Testimonials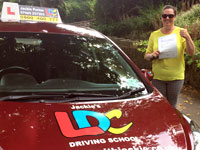 Maxine Baker
Great pass!!
Jackie is fantastic, she is very patient and understanding & her tips are brilliant to help to remember things. Couldn't have done any of it without her help & understanding. Big massive thank you!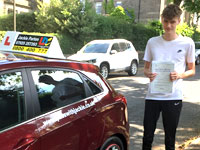 James Harris
Passed 1st time!!
Very good, I knew what I was going to be doing each lesson and reviewed how I had done each lesson, this helped me to know what I was going to be working on each lesson. Spent lots of time making sure that each part of my driving was good so when it came to the test I would pass.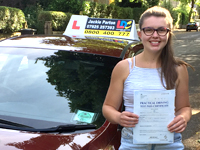 Laura Heath
Confident Drive
Jackie has been great. Lovely Instructor. Made me into a better driver & more confident towards my driving. Very grateful for what she has done. Thank you so much.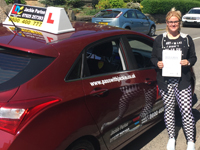 Paige Sammons
Passed 1st time!!
With only 10 hours of lessons Jackie made sure that I was to test standard. She made me feel confident & reassured me all the way. I like the student centred learning aspect of driving as it meant I could work on what I thought I needed to work on, I am very grateful to Jackie for guiding me. Looking at visual aids to describe positioning & other aspects of driving really helped. I would definitely recommend Jackie to other students.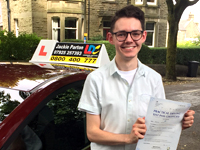 Reece Owen
Passed with only 5 Driving Faults!
Follows very structured learning course A good feedback at start and end of every lesson, very helpful in seeing in which areas improvements need to be made The workbook was very useful as I could read up on manouvers at home to practice, my instructor uses the same launguage/terms as the book, aiding learning and understanding Helpful constructive criticism, good explanation, when mistakes made, very helpful to a potentially nervous driver The diagrams are very helpful at understanding road positions etc My instructor was very nice and easy to get on with and learn from I would definitely recommend my instructor to a learner If you benefit from structured learning alike to that in school, but with more support, this is the best way to learn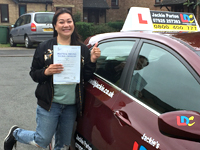 Mitchell Sitchon
Passed with only 5 Driving Faults!
Jackie was great providing me with all the necessary methods of teaching in order for me to learn and pass my driving test.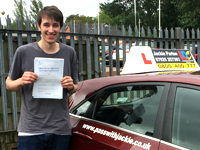 Adam Thorley
Passed 1'st time with ONLY 35 hours of lessons!
Jackie has been very patient with me and my learning process since day 1. In addition she's helped me correct any mistakes I kept making and stayed calm though it all. Every lesson I've had she was on time, if there was an issue or change of plan she let me know in advance. In the end I wouldn't ask for a better instructor who has helped me achieve this very important mile stone.
RAMAZAN KOSE
ZERO DRIVING FAULTS PASS!!
JACKIE'S GRATEFULL PERSON, GIVE ME FULL HAPPY HELPS FOR INFORMATION ABOUT MY DRIVING. THANK YOU JACKIE'S.
Kirsty Allen
Passed 1st Time!!
Jackie is a fabulous instructor with a patient approach. She always made me feel at ease & supported me throughout. She explains things clearly & always compliments me when deserved. I would highly recommend her to new learners. The Student Workbook has assisted me greatly throughout my lessons. It explains everything clearly & is structured well.
Call today on 07925 257393 or Email me to find out more
If you have any questions or to book lessons today, feel free to contact me